Jewelry Exchange and Auction - live jewelry, coin, firearm and collectible auction in San Antonio, Texas
San Antonio's trading center for:
New & Estate Jewelry
Designer Jewelry & Watches
Diamonds & Gemstones
Coins & Currency
Precious Metals Bullion
Firearms, Ammo & Other Weapons
Antiques & Collectibles
CONSIGN FOR AUCTION OR
SELL IT ON THE SPOT
Don't buy or sell before you
talk to the experts!
(210) 592-8786
WE'VE MOVED
&
CHANGED OUR NAME!


CLICK TO VISIT US NOW!
Next Live/Online Auction:
Jewelry, Coins & Collectibles

Browse our inventory:

New Jewelry
Diamonds
Guns & Acc.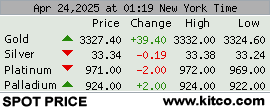 TX Lic #16604
TX Lic #16643
FFL #57405529
TDPS #101471